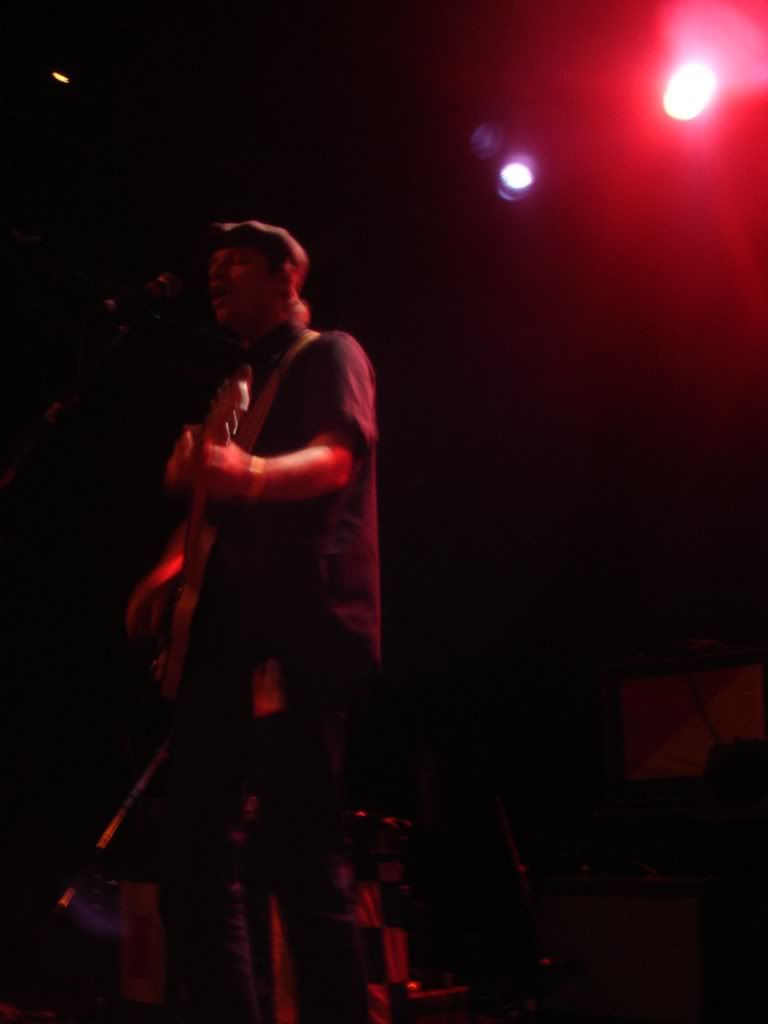 So even though it has been quite some time, I still can't get that British Sea Power concert off my mind. The weekend of May 9
th
I was in New York and caught their show with the Rosebuds at the Bowery Ballroom. First off the venue was really cool, it had a real slick lounge on the first floor then the concert hall was on the second floor. It was comparable, maybe a bit smaller than the Newport. We got there a little early and did the "stereotypical" action of claiming the front row.
Heh
, I didn't care, how many of the other people came from Ohio to see them play, ha, maybe a few? Anyway, we were in for a treat. The first acts name was Jeffery Armstrong, I believe. He was interesting, and pretty funny. He kind of blended folk, humor and comics together.
After he went on, The Rosebuds were up, and I didn't really know what to expect from them, but they blew my expectations out of the water. There was only three members in the band, but they had plenty of energy and sounded great. I hadn't listened to them in some time, but I did recognize most of the songs, and hopefully the ones I didn't know mean that another album is in the works.
Then British Sea Power went on, and having already seen them at the Basement, my
expectations were really high. I don't know if you read my review of that show, but it was one of the best ones I had been to. At that time I really only new a few songs of their new album. Since then, I've heard a lot more of their stuff, and have come to like quite a bit of it. Anyway, they came out with the same odd clothing, and yet again, blew me away. The set was nothing short of amazing, and being in New York made it all the more enjoyable. Also, the fact that we were front row made it seem like they were playing specifically for us, which is always a really neat effect. I took a picture of the set list so be sure to check that out. Oh, and they did not do an encore, and I loved it. Anymore, it seems like bands feel like they are obligated to do so. The song they went out on ("
rockend
") was so amazing with the disco ball and all the lights spinning that there was absolutely no need for an encore, it couldn't be topped.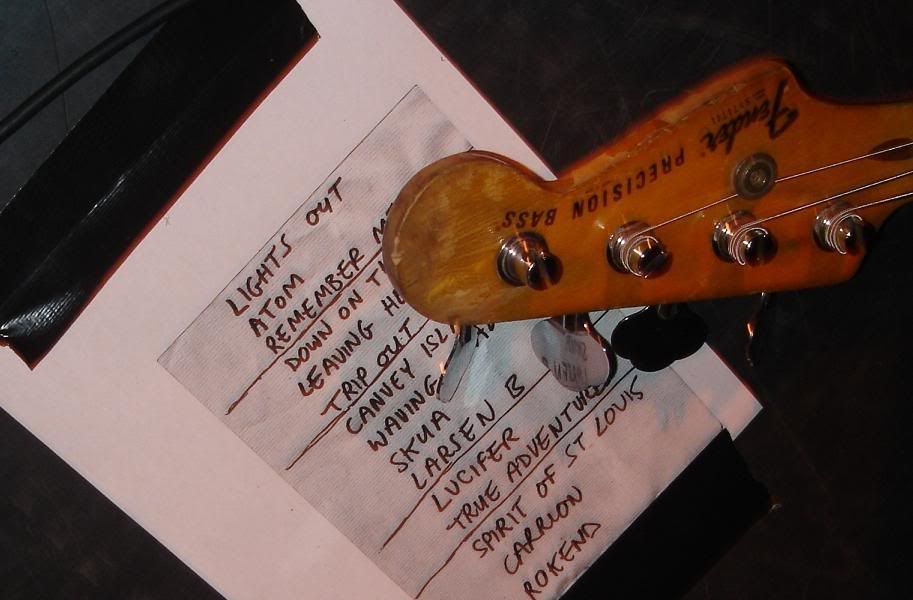 Anyway, a few standout songs were "Atom", "Waving Flags", "No Lucifer", "Spirit of Saint Louis", "Skua", "
Rokend
", hell, they were all spectacular.
if you wanna see some more pics, there is an album on my
facebook
.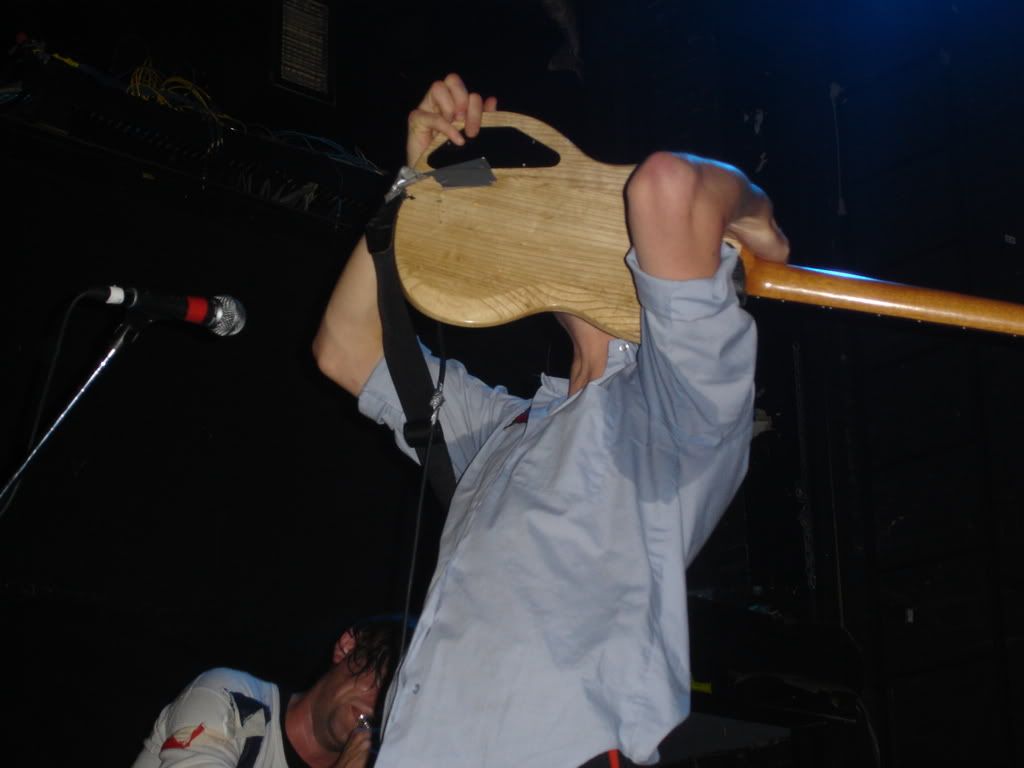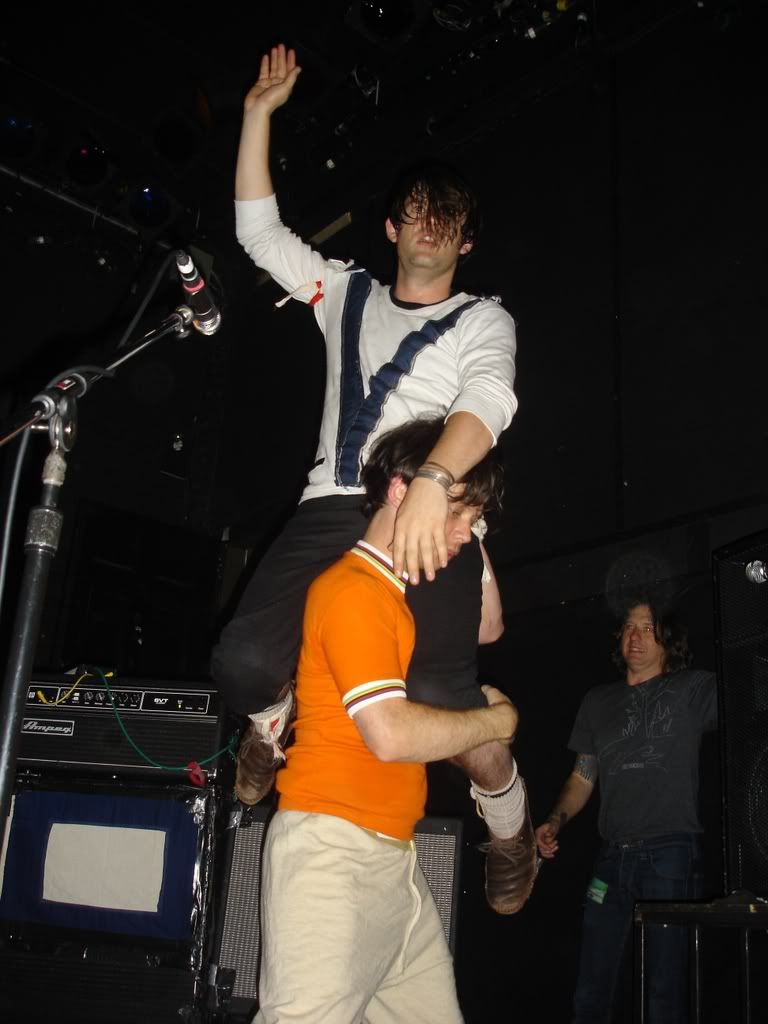 SEE BRITISH SEA POWER LIVE!


-tony