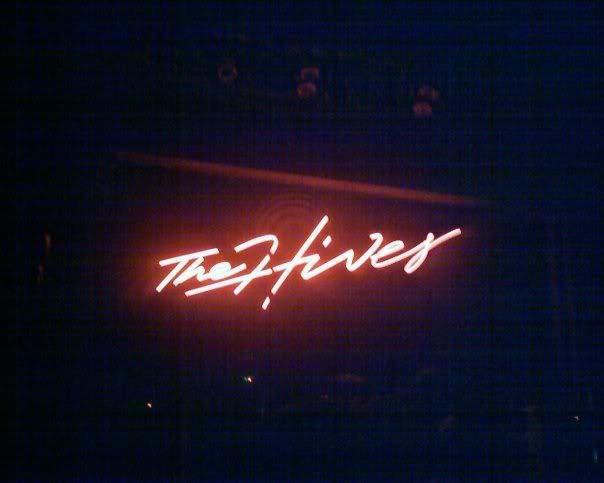 Hey there, found a little down time on this busy weekend to let you know how the hives show went.
Well, it all started with the
donnas
opening up for them. It seemed as though the people that came for the
donnas
, which there was quite a few, really enjoyed them, which is great. However, in my opinion they should just be an 80's hair metal cover band. And that is not meant to be negative, they would be very good at it, it's just not really my style.
As for the hives, they were everything their ego claims. An explosive, high-energy show to say the least. The crowd was going nuts the entire show, and I easily got caught up in the energy. There was a little bit of moshing,which I'm not a huge fan of, but it was kept in moderation so I didn't mind. They
definitely
had more of a punk vibe then their albums suggest, which was cool, since I haven't really been to a show like that down here yet.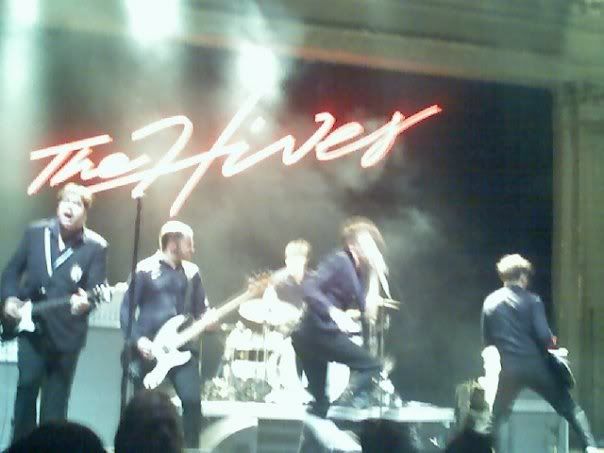 Overall, they were all pretty wild guys, made the concert really fun with their shenanigans. Also, I really dig all the black and white attire. I heard that spin magazine posted them pretty high on the best live acts list, and I would agree. If you get a chance to see these guys, don't pass it up.
Now for
Lupe
Fiasco tonight...gonna be nasty