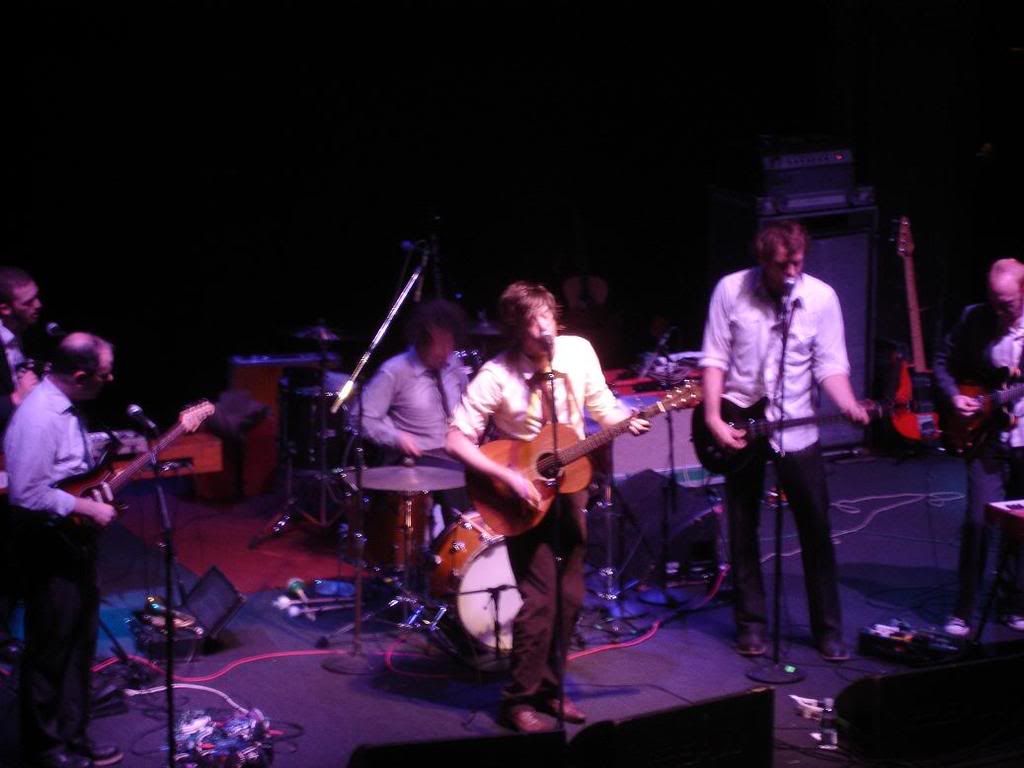 Ok, so I have officially failed you all. It has been way to long since that New Pornos/ Okkervil River concert for me to make any sort of review. So I'll just try and sum it up and then show you guys a few pics and videos (which came out ok i guess). So Okkervil River opened and they had about an hour long set. Most of the songs were from their latest two albums
The Stage Names
and
Black Sheep Boy.
I had recently just got pretty deep into their discography, so this show couldn't had come at a better time. The band pretty much relies on their singers amazing voice, and he pretty much nailed it. A great performance.
Oh yeah, the video starts out a little shaky, but it settles down. You can thank the event security for that. They have never given me a hard time about my camera, but this time I had to sneak it.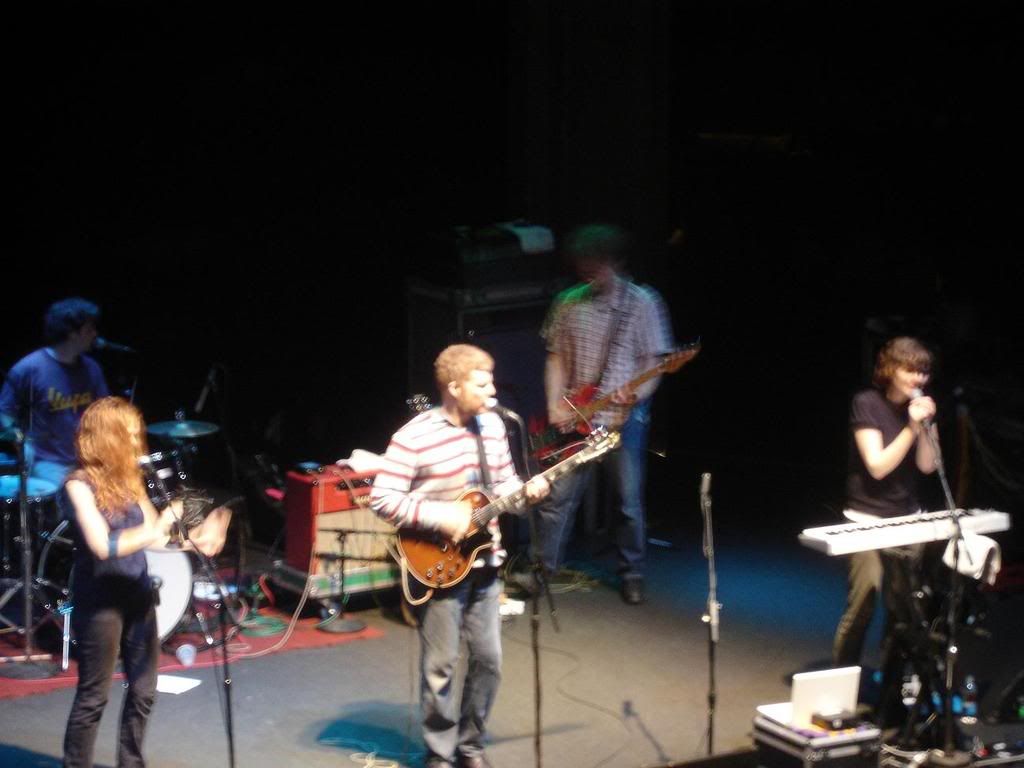 Then the New Pornographers came on. They were what I thought they would be and I loved them for it. They played a bunch of songs and the whole place was a sing-a-long. 100% Grade A indie pop. Dan Bejar didn't make it due to the Destroyer tour I'm pretty sure. However, Neko was there and was excellent. Overall, if you're a fan, you'll love em. If you're just hearing some of the songs for the first time, I could see how they could get tiresome.
Once again, the video is a bit shaky in the beginning. Also, for some reason I stood on the balcony. Oh yeah, sorry for the half-ass write up.
I want a better camera,
tony