Welp, apparently sometime in the past 2 weeks I have become a Gnarls Barkley fanboy, heh. I ended up seeing them at Lollapalooza even though I didn't plan on it. They happened to be on before Kanye West, and wow I made the correct accidental decision. I've been a fan of Danger Mouse productions for quite some time, but for some reason I always dismissed Gnarls Barkley. Then last weekend they played at the New American Music Union, which was close to the same set, but still amazing. Yet another band that I've learned to appreciate after a live show.
Anyway, my friend still has all my pictures from Lollapalooza on his computer (FAIL). So, I don't know when I will get around to posting those. But, in the meantime, here are some pictures from NAMU-fest (heh, we decided that was easier to say). Unfortunately I forgot my camera for Fridays show, so I don't have any pictures of The Black Keys or The Roots. Having seen The Black Keys I knew what to expect from them, but the Roots, wow... That was some of the best live music I have heard.
Black Mountain's sweeping, epic soundscapes were a pleasant surprise to the festival.
Gnarls Barkley sure is something something else. I've been listening to them constantly since. Not only do Cee-Lo and Danger have great chemistry, but the backing band is excellent as well.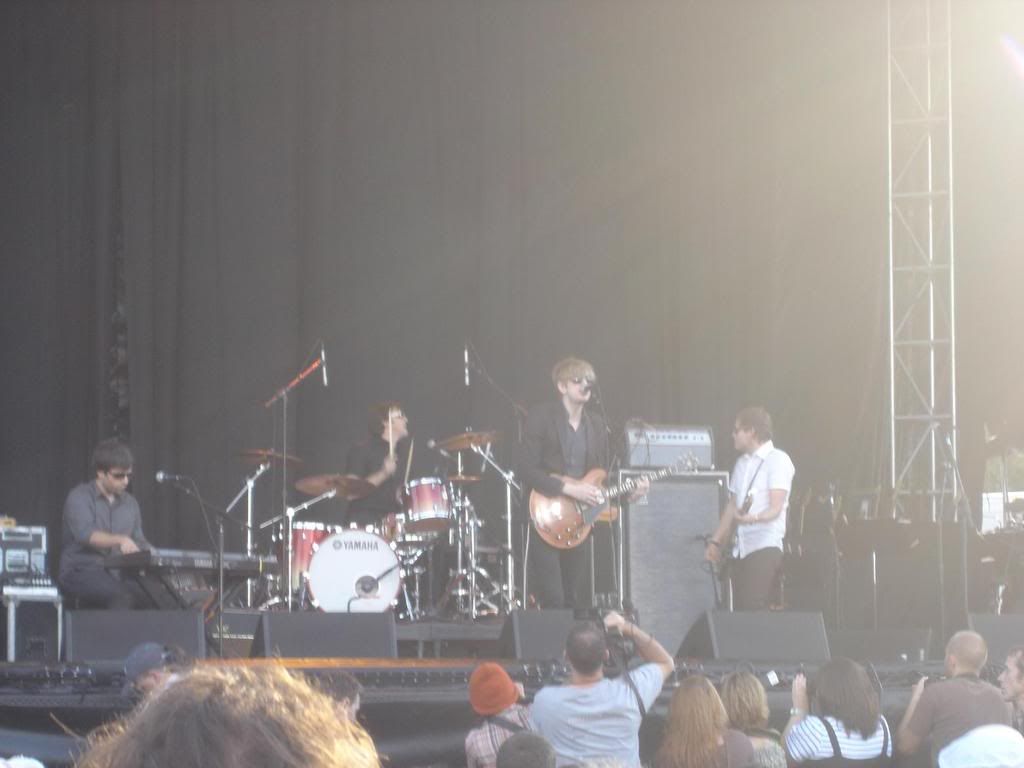 Spoon was great as usual. This time was even more enjoyable with the addition of a brass section.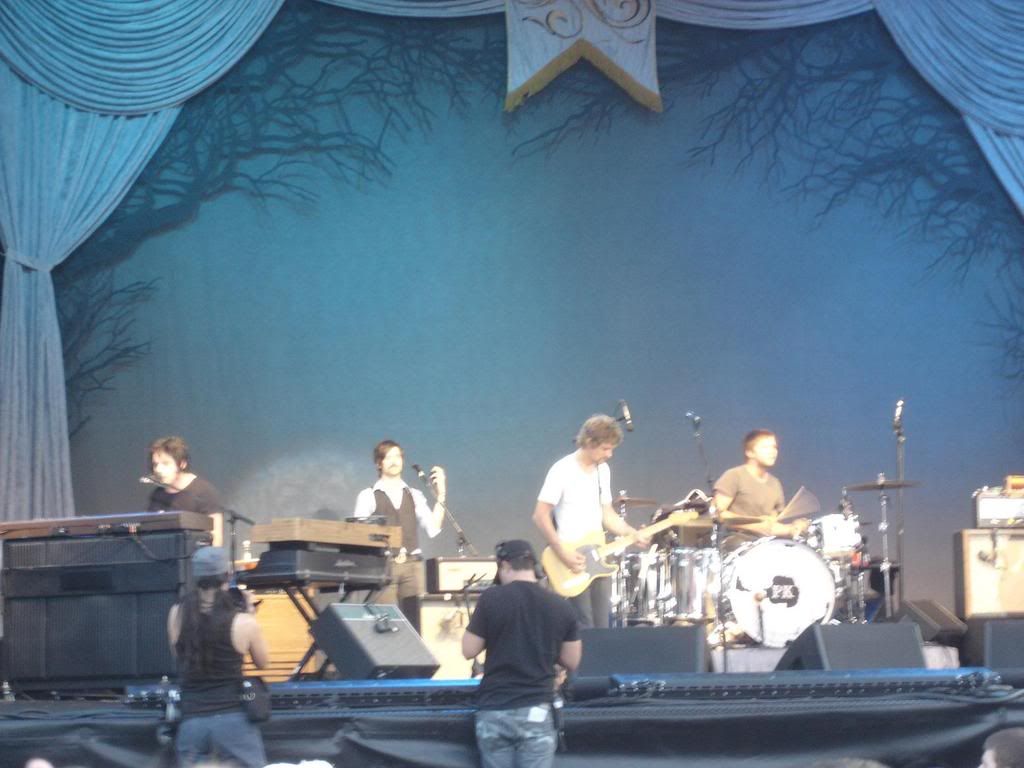 I listened to The Raconteurs first album

Broken Boy Soldiers

quite a bit when it came out. For some reason I never got around to listening to the new album

Consolers of the Lonely

all that much. But all of it sure was impressive. Jack White alone brings so much energy to the stage, throw in the rest of the band and you have a deserving opener for Bob Dylan.


I never thought I would ever get a chance to see Bob Dylan. Although due to aging, his voice has taken on a Tom Waits-esque raspiness, he still puts on quite a show. Although he sticks to vocals/harmonica/keyboards, it is still nice to see one of historys most influencial musicians.